The full court press is on for publicizing Deadpool 2.  Ryan Reynolds and crew are pulling out all of the gags to make sure you see the movie.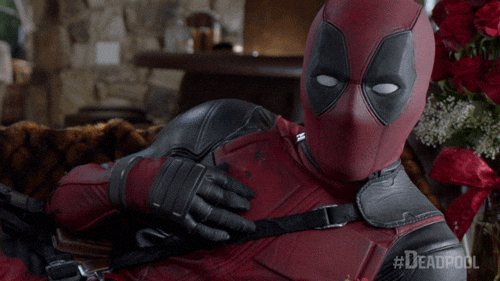 In the latest video, Deadpool apologizes for the David Beckham joke he told in the first movie.  The Merc with a mouth made a crack about Beckham's voice.  Beckham is still simmering about the joke as he watches the clip over and over.  Deadpool texts "I'm sorry" then shows up at Beckham's door with cookies and milk, balloons and a mariachi band.  None of the attempts sway Beckham. When Deadpool brings Beckham tickets to the World Cup, they embrace until things become uncomfortable. Deadpool 2 opens next Friday, May 18th.
Are you liking the build-up to the movie?