Tomorrow is St. Patrick's Day.  But if you're looking to skip the Guinness, whiskey, and hangover this year, here are four ways to celebrate that don't involve booze . . .
1.  Run a shamrock-themed race.  There are always 5 and 10k races held on or around St. Patrick's Day.  Not only will you be skipping the booze, you'll be getting some exercise too.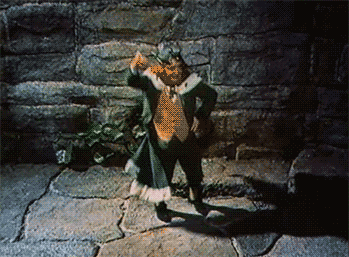 2.  Cook something Irish.  No, pouring yourself a bowl of Lucky Charms doesn't count.  Look up a recipe for corned beef, shepherd's pie, or Irish stew and try your hand at actually cooking.  You might surprise yourself and find something you enjoy enough to add to your regular rotation.
3.  Watch Irish movies.  Look up movies that have a tie to Ireland.  A couple good ones to get you started are "Brooklyn", "Once", and "Circle of Friends".
4.  Be the designated driver.  If you end up hitting the bars with your friends, they'll be grateful for you offering to be their safe ride home.
5. Join us downtown for the parade! It starts at 10am.