Despite their age difference, Selena Gomez and Jennifer Aniston have been friends for a few years now, hanging out in NYC and at each other's houses. Aniston has even described Gomez as her "little cherub" that she wants to "take care of".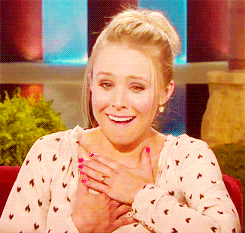 So you can imagine Aniston's surprise when photos came out of Gomez and Aniston's ex-husband, Justin Theroux.
📸| Selena Gomez with Paul Rudd, Justin Theroux and Petra Collins going out to have lunch after watching a play together in NYC. pic.twitter.com/OKZHKVsmc9

— Sel ♡ back to you (@xjxexsxsxyx) May 7, 2018
According to a source close to the two, Aniston called Gomez to get to the bottom of it. Aniston has been described as feeling "betrayed" over this whole situation, which apparently is affecting Selena as well, but what did she expect?
Regardless, Twitter is having a hayday with it.
Are Selena Gomez & Justin Theroux Dating? Twitter Thinks So & They Can't Deal https://t.co/mfROedBZSY pic.twitter.com/1lt85ZdvTT

— Selena Gomez news (@selenagomezpix1) May 23, 2018
"Hey did you hear that Selena Gomez and Justin Theroux are dati—" pic.twitter.com/4tJll68fTY

— Anne T. Donahue (@annetdonahue) May 19, 2018
Have you ever had a relationship get in between you and a friend?