The Force is strong with this one.  Buffalo Bills wide receiver Zay Jones celebrated a touchdown last night by having a fake lightsaber battle in the end zone with a teammate. It ended with him administering Darth Vader's death grip.
Yoda would be proud…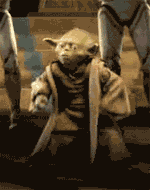 ---
Subscribe to Eagle's Blog!
Get the latest updates on country music and celebrity news, contests and flyaways, and more straight to your inbox with our weekly emails.