SNL's Colin Jost was trying to celebrate his 36th birthday at an intimate dinner with his girlfriend Scarlett Johanssen.
That's when Jost's Weekend Update co-anchor Michael Che stepped in to make things silly.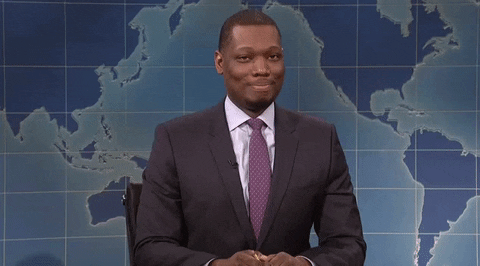 Che sent a party clown to Colin's "very intimate dinner."
Jost sent Che a text of him with a balloon hat on and Johanssen laughing. The text was captioned, "G–damit." Che shared the text on his Instagram story with the laugh cry emoji.
Have you ever pranked a friend at a very intimate moment?